About Us
Wentzville Chiropractic and Acupuncture Center opened in 1994 and has been growing steadily ever since. With chiropractic care as the foundation, we offer a wide variety of services including specialty techniques in alternative health care. We are conveniently located near the intersection of Interstate 70 and Highway 40/61 in Wentzville, Missouri.  Whether you are looking for pain control, wellness care, stress relief, or you want to move and perform better, our professional staff can assist you. Currently, our staff consists of five chiropractors, four massage therapists, and several other related professionals offering a wide range of services. We look forward to seeing you at our office.
To schedule an appointment, please call: (636) 639-8944 or (636) 332-8944
Doctors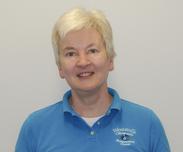 Dr. Joan Brower D.C.
Dr. Brower is originally from Illinois. After receiving degrees in Environmental Biology and Botany from Eastern Illinois University, she worked as a research biologist. It was during this time she began suffering from debilitating migraines and sought medical help. After six years, the migraines were worse, and the drug therapies were making her even more ill. Realizing that there had to be a better solution for herself and others, she discovered chiropractic and was treated successfully for the migraines. Determined to help others facing similar health problems, she decided to become a chiropractor. After graduating from Logan College in 1990, she opened her practice in St. Charles County and eventually opened Wentzville Chiropractic and Acupuncture Center in 1994. In 2001, she earned her Diplomat in Acupuncture from the NCCAOM, and in 2003, Wentzville Chiropractic moved to its current location on Main Plaza Drive. She loves to garden and grow plants.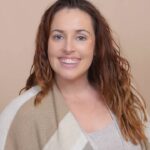 Dr. Xephyr Day D.C.
Dr. Day was born and raised in Central Missouri. She attended Acadia University in Wolfville, Nova Scotia Canada where she received an honors degree in Biology and a degree in Mathematics and Statistics. She attended Logan College of Chiropractic where she graduated in 2008 as the class valedictorian and received the Department of Radiology award. Dr. Day began pregnancy and pediatric certification prior to graduating. She treats pregnant women during all aspects of their pregnancy and works closely with Heartland Women's Healthcare in Lake Saint Louis. She also treats pediatric patients as young as newborns with a variety of ailments. In 2009, she earned her certification in Acupuncture. Outside of the office, she enjoys weightlifting and teaching strength training classes.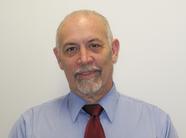 Dr. Daryl Ridgeway D.C.
Dr. Ridgeway has been in practice for over twenty years in the St. Charles County region. He joined Wentzville Chiropractic and Acupuncture Center in 2005. As a Doctor of Chiropractic, he holds Certifications in Acupuncture and Graston Soft Tissue Techniques. In 2000-2003, Dr. Ridgeway assisted in the Chiropractic treatment of the St. Louis Rams and has worked with several national sports figures. In addition to his busy schedule at Wentzville Chiropractic and Acupuncture Center, Dr. Ridgeway is an Associate Professor at Logan College of Chiropractic where he teaches Adjusting Techniques, Orthopedics, and Advanced Soft Tissue Techniques. He has also served as the Chairman of The Chiropractic Science Division at the college, and regularly teaches weekend seminars for senior students and post-graduate studies.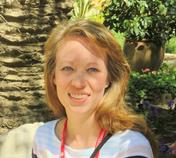 Dr. Leah Schaper, D.C. (previously Dr. Leah Owens, D.C.)
Dr. Schaper was born and raised in St. Charles County. She drove a school bus for 4 years to put herself through college which caused her to start having daily headaches. After receiving successful treatment from a Chiropractor and visiting the Logan campus for a tour, she discovered her passion. She graduated from Logan University in 2013 with honors and received the Chiropractic and Clinical Science Division awards. Dr. Schaper has been treating patients of all ages with Chiropractic and Acupuncture since January 2014. She utilizes techniques such as Thompson, Diversified, Cox Flexion, Graston and Cranial to help a variety of musculoskeletal complaints.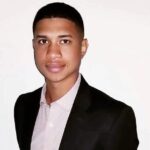 Dr. Damien Sampson, D.C.
Dr. Sampson originally grew up in the west suburbs of the Chicagoland area. He graduated with honors from Eastern Illinois University where he earned a Bachelor of Science in Biology. In college, Dr. Sampson became interested in chiropractic while receiving treatments as part of the Eastern Illinois men's soccer team. He later went on to earn his Doctorate of Chiropractic at Logan University in 2020. In addition to Thompson and Diversified adjustments, Dr. Sampson also offers Activator and instrument-assisted soft tissue mobilization. His outside activities and hobbies involve spending time with family and friends, being a USSF soccer referee, and keeping up with a variety of sports, including fantasy football.
Massage Therapists:
Patty Vogt L.M.T.
Patty Vogt is a graduate of The Healing Arts Center and is licensed by the State of Missouri. She was nationally certified in 2008. Patty integrates healing energy with massage and is Certified in Reconnective Healing, Reiki, Pranic Healing, Myofasical Release and Reflexology.
Tara Pierce L.M.T.
Tara Pierce is a graduate of The Healing Arts Center of St. Louis. She is passionate about her work and loves to learn new things every day. Tara integrates Swedish, Deep Tissue, Trigger Point, Myofascial Release and Energy work with each session. She believes Massage Therapy is not only effective for those who are in pain but also necessary for optimal health and performance. Since graduation, Tara has worked with fitness trainers, power lifters and body builders to help them with training and competitions. Tara is available Tuesday thru Friday if you would like to call and make an appointment. 
​​​​Christine Jaseckas L.M.T.
Christine Jaseckas is a graduate of the Body Center and School of Massage of Swansea, IL in 2000. She has been nationally certified and is currently a member of the Associated Bodywork & Massage Professionals (ABMP). She specializes is Deep Tissue, Myofascial, Plantar Fasciitis, Carpal Tunnel and Trigger Point. In addition, Christine also does Pre-Natal and Swedish along with isolated stretching. Over the course of her career she has worked with Professional Athletes and has helped clients with chronic pain and fibromyalgia. 
Donna Whitehead L.M.T.
Donna Whitehead is a graduate of The Healing Arts Center. She has worked for Wentzville Chiropractic since 2006, but has been in the profession for twenty years. Donna works Saturday mornings from 9am to 12pm and specializes in Swedish Massage, Myofascial Release, Trigger Point Work and Craniosacral Release.
Chris Pierce M.A.T.
Muscle Activation Technique Specialist, NASM-CPT, CES. NESTA-PFT, BMS. N1 Education- biomechanics.
Christopher has been in the industry and applying Corrective Exercise for clients since 2012.  Christopher is currently using a technique called Muscle Activation Technique (MAT).  He is also one of only three individuals in the Saint Louis area that is certified in MAT. Over the years he has trained individuals from all walks of life with many different goals.  He has helped clients with fat loss goals, bodybuilding, powerlifting, sports performance, injury prevention and injury recovery.  Chris believes that the best method is to take a completely individualized approach.
Fran Johnson (Pranic Healing)
Fran Johnson has been passionate about healthy living and holistic healthcare most of her life. A long time patient and current employee of Wentzville Chiropractic, she became intrigued with the concept of energetic healing. After studying Pranic Healing under Steven Ko and associates, she became a Practitioner in 2017. She enjoys helping people boost their mental clarity, improve energy levels, and increase the effectiveness of other therapies. She is married, has four children, and enjoys a healthy, active lifestyle.